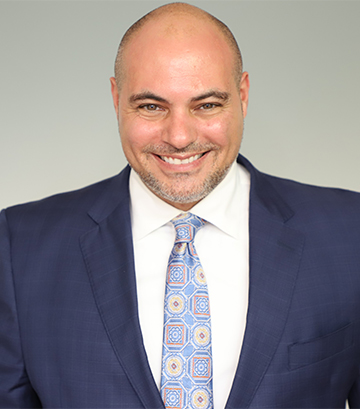 John Quinn - Compliance Attorney
Mr. Quinn is a valued member of the Vermillion & White's team. John serves as Vermillion & White's compliance attorney. In addition, Mr. Quinn is currently the Principal at Quinn Law Partners based in Radnor, Pennsylvania.
John brings eighteen years of securities regulation and litigation experience in private practice and government service. In private practice, Mr. Quinn has successfully represented broker-dealers, registered investment advisers, registered representatives, insurance companies and licensed insurance brokers in litigation, arbitration, regulatory, compliance and employment/injunction matters. On behalf of financial services clients, Mr. Quinn has appeared before federal and state courts, industry arbitration panels, and federal, state and self-regulatory enforcement agencies. Mr. Quinn has also represented publicly and privately held companies, and their officers and directors, in securities litigation and compliance issues.
As the former Director of the Division of Corporation Finance for the Pennsylvania Department of Banking and Securities (2006 – 2009), Mr. Quinn was responsible for the registration of securities sold in the Commonwealth of Pennsylvania and for the regulation of financial services professionals marketing such securities. Mr. Quinn was also asked to testify on securities matters before the Pennsylvania Legislature relating to several legislative initiatives and was a lecturer on securities issues at national regulatory and compliance conferences. In 2009, Mr. Quinn was appointed as Chairman of the North American Securities Administrators Association's Corporate Accountability Project Group, through which Mr. Quinn sponsored policy initiatives in the field of corporate.