Our Planning Process
At Vermillion & White, years of experience has taught us that every client comes to us with a unique background and life story. Understanding that clients often have different philosophies, investment history and circumstances is why at Vermillion & White we start our planning process with getting to know you. We believe financial planning should be the core of every client-advisor relationship. Our detailed process strives to promote financial "clarity" and instill "confidence" as our clients work towards their financial goals. During this process, we will collaborate with your outside professionals (tax & legal) to ensure that your strategies are truly comprehensive and tailored to your individual circumstances. Our process is designed to keep our clients on track towards achieving their goals by measuring their progress and adjusting their plan along the way with financial partners that value the responsibility and relationship.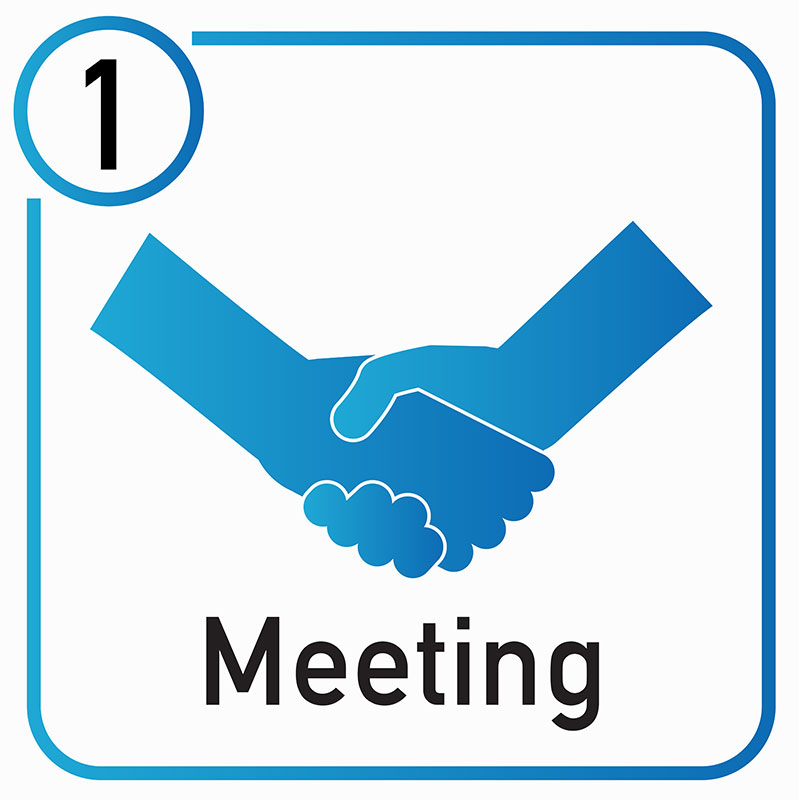 Initial Meeting
During our initial meeting, we will discuss your financial goals and determine if we feel we are able to help you reach those goals. We will clearly explain and document the services to be provided to you and define both our and your responsibilities. We explain fully how we will be paid and by whom. We will discuss how long our relationship should last and how decisions will be made.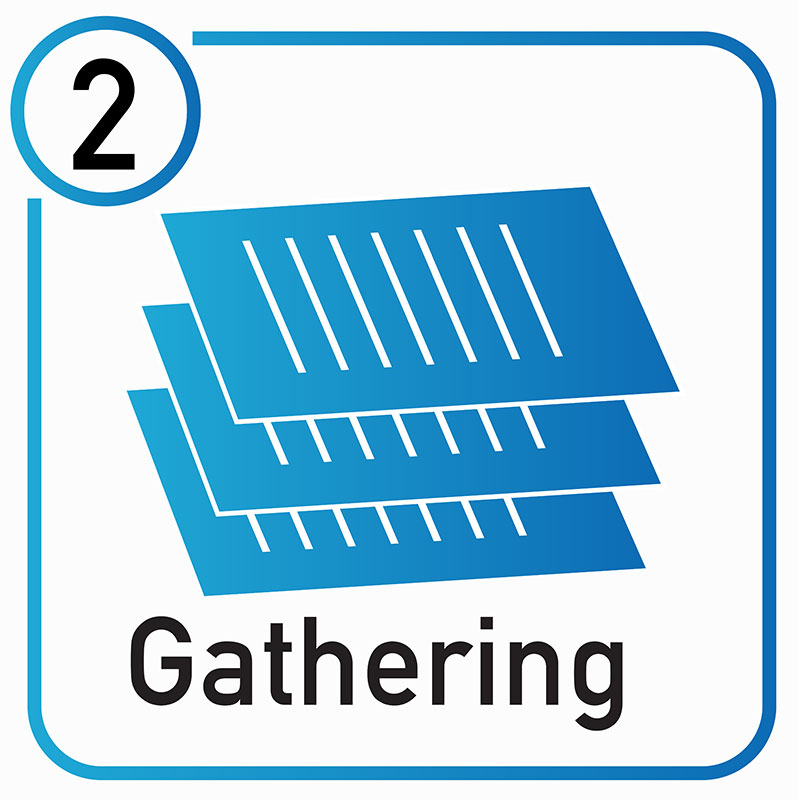 Gathering Client Data, including goals
Effective planning cannot be done without gathering a substantial amount of information about you and your financial situation. The information gathered will be both quantitative (e.g., financial information about your income, expenditures, and assets) and qualitative (e.g., non-financial information about your risk tolerance, expectations as to future standards of living, and your health). We will mutually define your personal and financial goals and understand your time frame for results. We will always gather all the necessary documents before giving you the advice you need.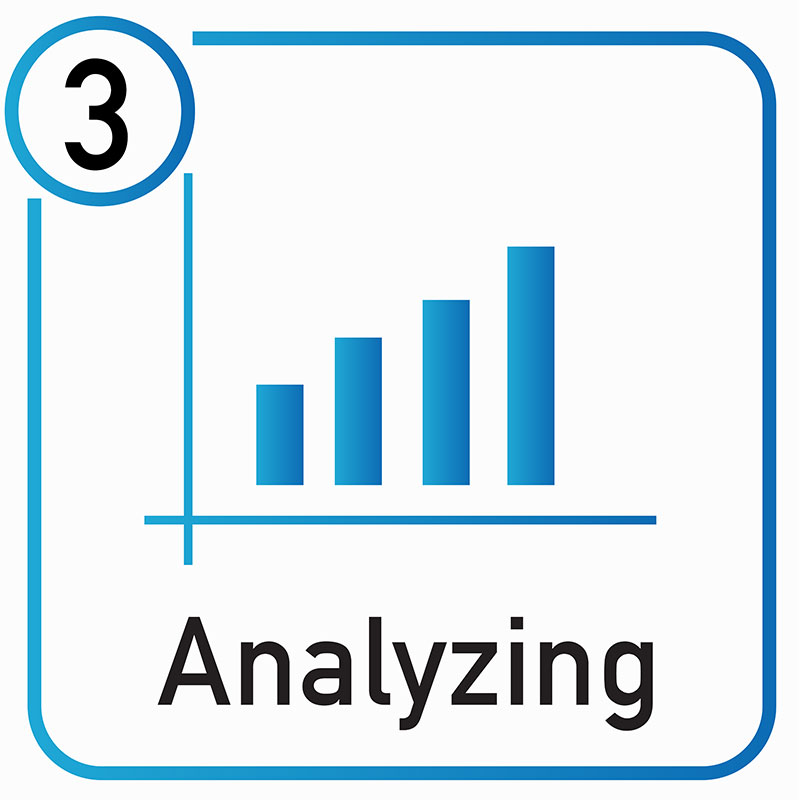 Analyzing and evaluating your financial status
We analyze your information to assess your current situation and determine what you must do to meet your goals. Depending on what services you have asked for, this could include analyzing your assets, liabilities and cash flow, current insurance coverage, investments or tax strategies.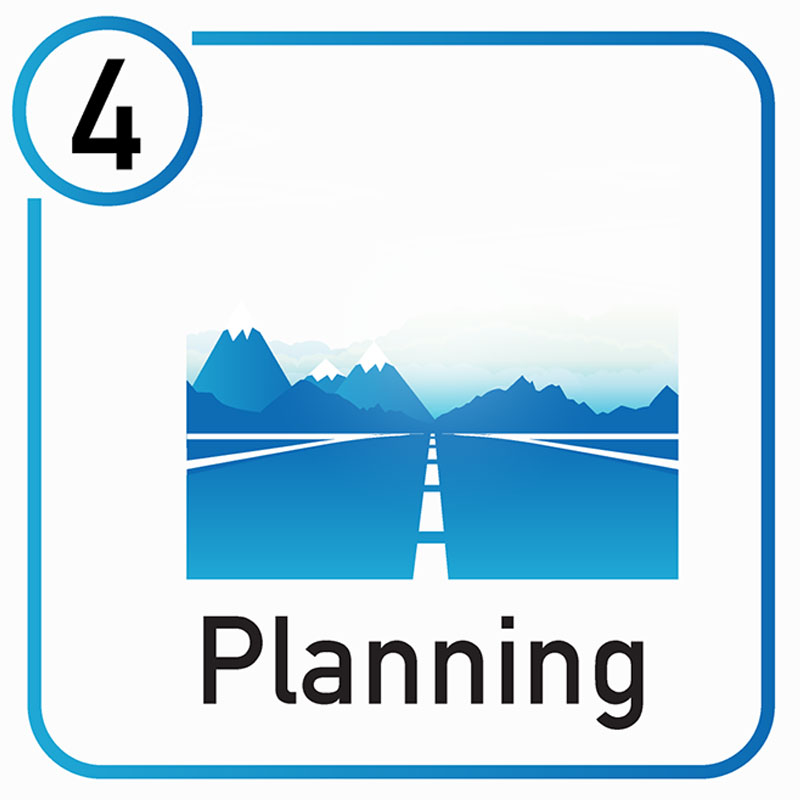 Develop/Presenting Planning recommendations and/or alternatives
After we have analyzed your entire financial situation, we will offer financial planning recommendations that address your goals, based on the information you provided. We will go over the recommendations with you to help you understand them so that you can make informed decisions. We will discuss any concerns you may have or changes you want to make to the plan and revise the recommendations as appropriate.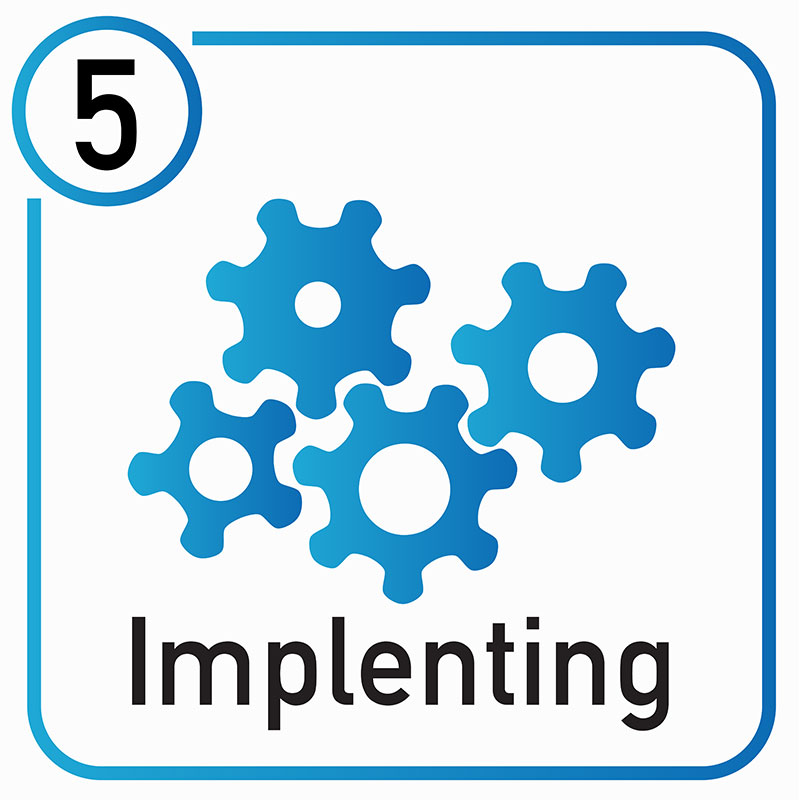 Implementing planning recommendations
Once we have agreed that the financial plan is accurate and addresses your need, we will jointly decide on how the recommendations will be carried out. We may carry out the recommendations or serve as your "coach," coordinating the whole process with you and other professionals such as attorneys, accountants, or insurance agents. Without implementation, the best of recommendations will fail and your objectives will not be reached.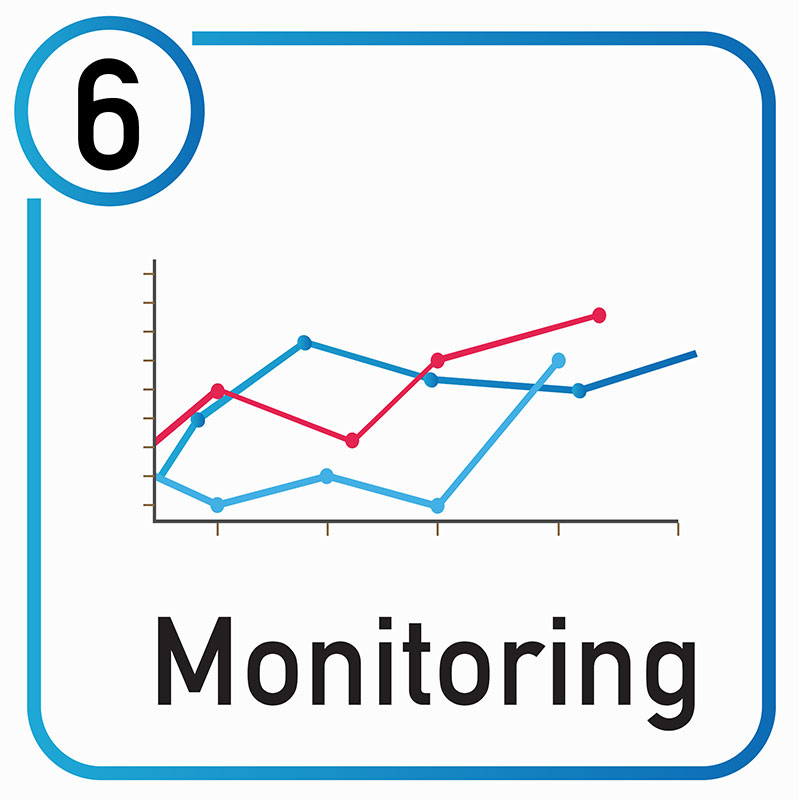 Monitoring and adjust
We will continually monitor your progress towards your goals, based on the process we previously agreed upon. We will meet periodically to review your situation and adjust the recommendations, if needed, as your life changes. This is one of the most important steps in the process, as the economy, markets, tax laws, and your financial situation continually change over time.